Long Beach Mobile Diesel Mechanic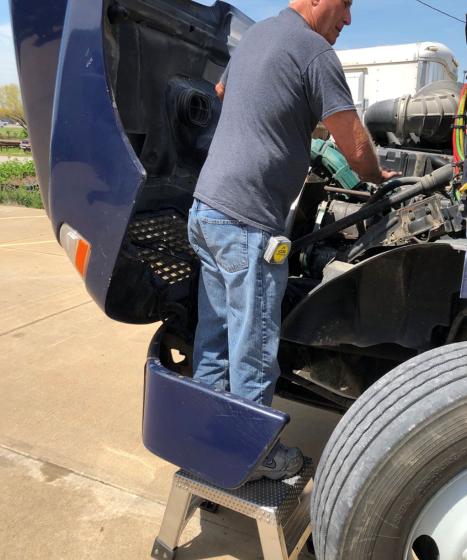 We are Long Beach Mobile Truck Repair, and we come to you for all of your diesel repair needs. Our mechanics have experience working on most types of engines, including Cummins, Duramax, and Powerstroke. We can provide a variety of services, like turbocharger replacement, injector replacement, air intake repairs, glow plug replacements, and much more. Give us a call today at (562) 553-8923 to schedule an appointment. Our goal is to provide the fastest and most convenient mobile truck repair service in the Long Beach area.
How Much Do We Charge For Our Services?
Long Beach Mobile Truck Repair is a professional mobile truck repair service that comes to you. We are based in Long Beach and serve the Long Beach metro area. Our rates are very competitive, and we offer a variety of services to meet your needs, including semi truck repair, routine maintenance, emergency repairs, fleet maintenance, oil changes, brake repairs, and more. You can call us 24 hours a day/7 days a week to schedule an appointment or ask any questions you may have about our services or pricing—we're always happy to help.
24/7 Emergency Roadside Diesel Repair
Long Beach Mobile Truck Repair is a 24/7 roadside diesel repair service serving the Los Angeles area. We provide prompt, professional diesel engine repairs to keep you moving. Our experienced, certified mechanics are available around the clock so that you don't have to wait for someone else's schedule – whether it's midnight or noon during the weekday rush hour. Diesel engines last longer than gasoline ones because they have to. You can get over a million miles with a heavy-duty Diesel engine. To avoid costly repairs and breakdowns, preventive maintenance is always the best way to go. We offer comprehensive maintenance services specifically for diesel engines so that you can keep your car in top condition. Contact us today to learn more about our available services or to schedule a repair.
What Areas Do We Service?
If you're looking for top-quality truck repair services in Los Angeles County, look no further than Long Beach Mobile Truck Repair. We offer a wide variety of services ranging from engine repairs to transmission repairs to electrical repairs, among others. Plus, we provide 24/7 roadside assistance for stranded motorists. In addition, we carry a complete line of truck parts and accessories including Diesel engine parts, batteries, and brakes. No matter what your needs are, Long Beach Mobile Truck Repair is here to serve you. We refuse to provide anything less than high-quality service and remarkable value for your hard-earned money.
We've been to places like:
Santa Monica

Malibu

Pasadena

Norwalk

Downey

Marina del Rey
And many others. Ring us up whenever you need our mobile diesel mechanics in Long Beach and surrounding areas.
Our Customers
Long Beach Mobile Truck Repair is owned and operated by people who know what it's like to be a trucker. We're committed to providing the best possible service because we understand that your time is valuable. We'll come to you quickly and get the job done right the first time. Your truck is a big investment, so we offer competitive rates and financing options. Long Beach Mobile Truck Repair put down roots here in this community, so we're invested in customer relationships as well as repairing trucks. So when you're looking for Diesel engine repair for your truck or fleet of trucks, make sure to give us a call. You won't be disappointed.
Long Beach Mobile Truck Repair wants to serve you and build a lasting relationship– we're experienced and trustworthy, and provide excellent service without breaking the bank. Contact us today by dialing (562) 553-8923 to schedule a repair. We look forward to hearing from you.